As truly amazing as this was, and memorable perhaps a more faded memory is that of 2 PARADE FLOATS that didn't last long at all - one was the float of RETURN TO OZ and the whimsical SMALL WORLD float - BOTH which caught fire and were never replaced.
This version of THE MAIN STREET ELECTRICAL PARADE brings to life the original moments with the Blue Fairy, Cinderella, Alice in Wonderland, King Lion from Bedknobs and Broomsticks, Peter Pan, and many others..along with the
gone forever SMALL WORLD float(burned in a fire)! This float is right before the To Honor America and the ELP's grand Finale!
See The Main Street Electrical Parade where it originated and where you first saw this magnificent light parade.
Come celebrate this seasonal icon of Disneyland and all the magic that kept us entertained in 1986!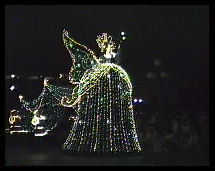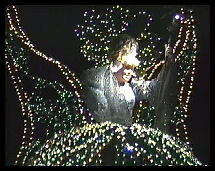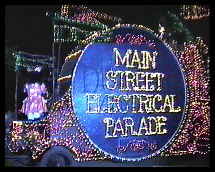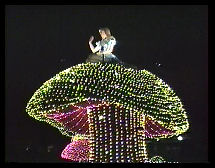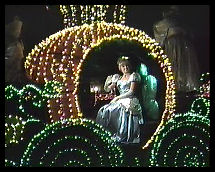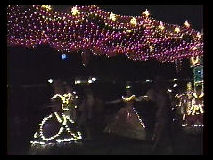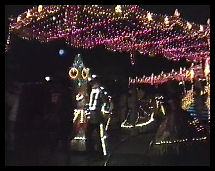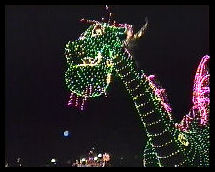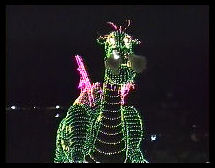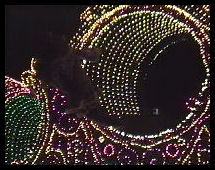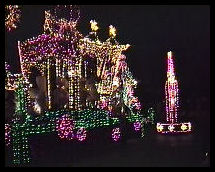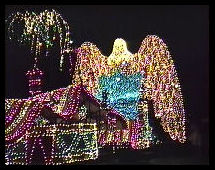 Totally Minnie
Totally Minnie Parade showed how hip Minnie really was and is. See her in the flashy 80's outfit.
Watch as the Country Bears perorate in their ballet outfits.
Mary Popping and Peter Pan join in on the fun. In this parade and Electric the best Pan ever can be seen.
Watch Cinderella, Alice and Snow White sing like The Supreme's.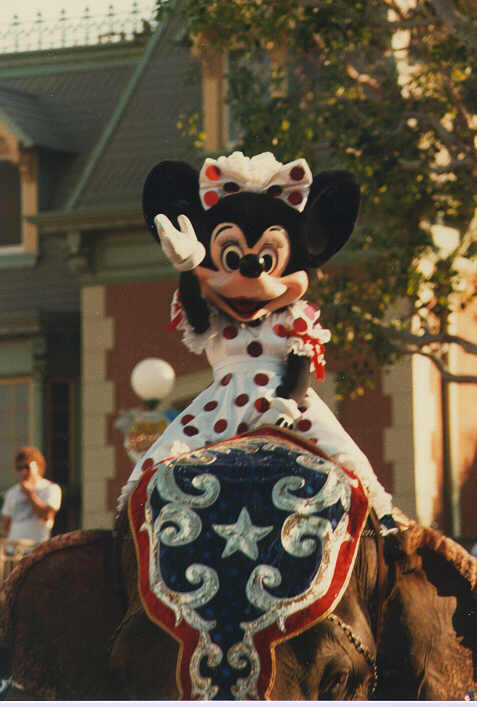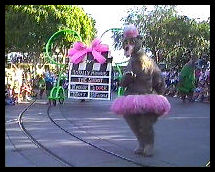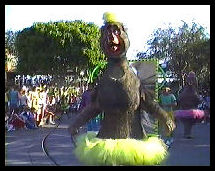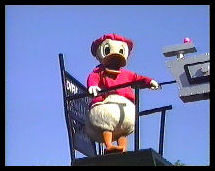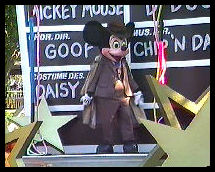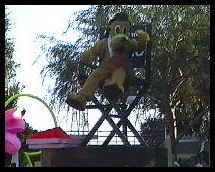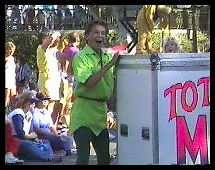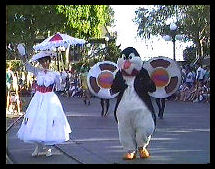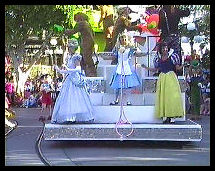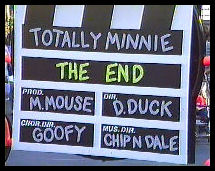 Fantasy Follies
Fantasy Follies was a daytime show at Carnation Gardens. Stars of the show were Mickey and Minnie, Pluto, Goofy and Donald. Along with great sidekicks like Chip and Dale, The Big Bad Wolf and The Three Little Pigs and the Bears from Country Bear Jamboree.
A wonderfully fun show for the kids and adults. Especially when Chip, Dale and the Country Bears come out in moustaches then do the Conga.
It was great fun to watch Mickey and Minnie sing and dance.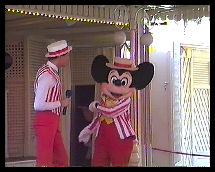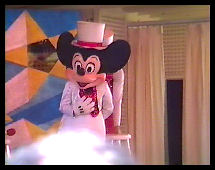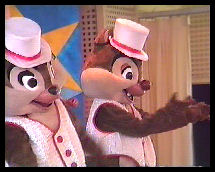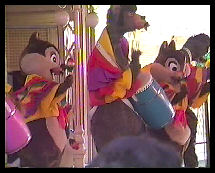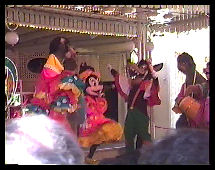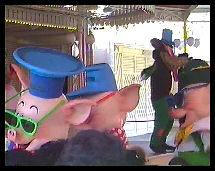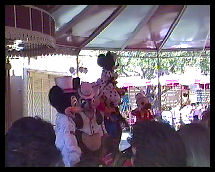 Terri Robinson and The Rhythm Brothers
This was a cute show which buzzed around every night during the summer.
See Terri as a flapper, Betty Boop and watch as the audience laughs as she come out in a Bumble Bee outfit.
Here some great songs in harmony.
The guys normally performed country music in Bear Country as the Big Thunder Mountain Boys.
Terri was back up for Betty Taylor for the world famous Golden Horseshoe Revue. If the show had continued today, it was rumored Terri would eventually replace Betty Taylor once she retired.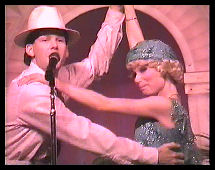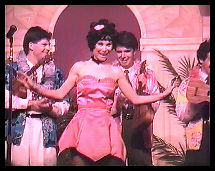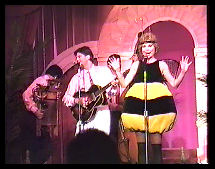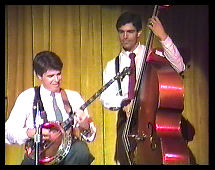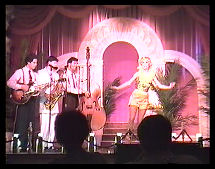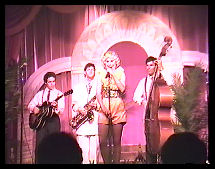 Check out my other DVD's:
Fantasmic
Blast to the Past
State Fair
Snow White's 50th Celebration
One Man's Dream
A Tribute to Rod Miller